Medical Services For Events
Medical Services For Events: Qualified medical teams to support both indoor and outdoor events throughout Kent and the South East of England
Medical Services For Events
What are medical services for events?
Medical services for events are services that are provided to ensure the safety and well-being of attendees at events. This can include providing first aid, emergency medical care, and transportation to hospitals. Medical services can also include providing support for people with disabilities or special needs.
The type of medical services that are needed for an event will vary depending on the size and type of event, the location, and the potential risks. For example, a large outdoor event in a remote location will require more medical services than a small indoor event in a city.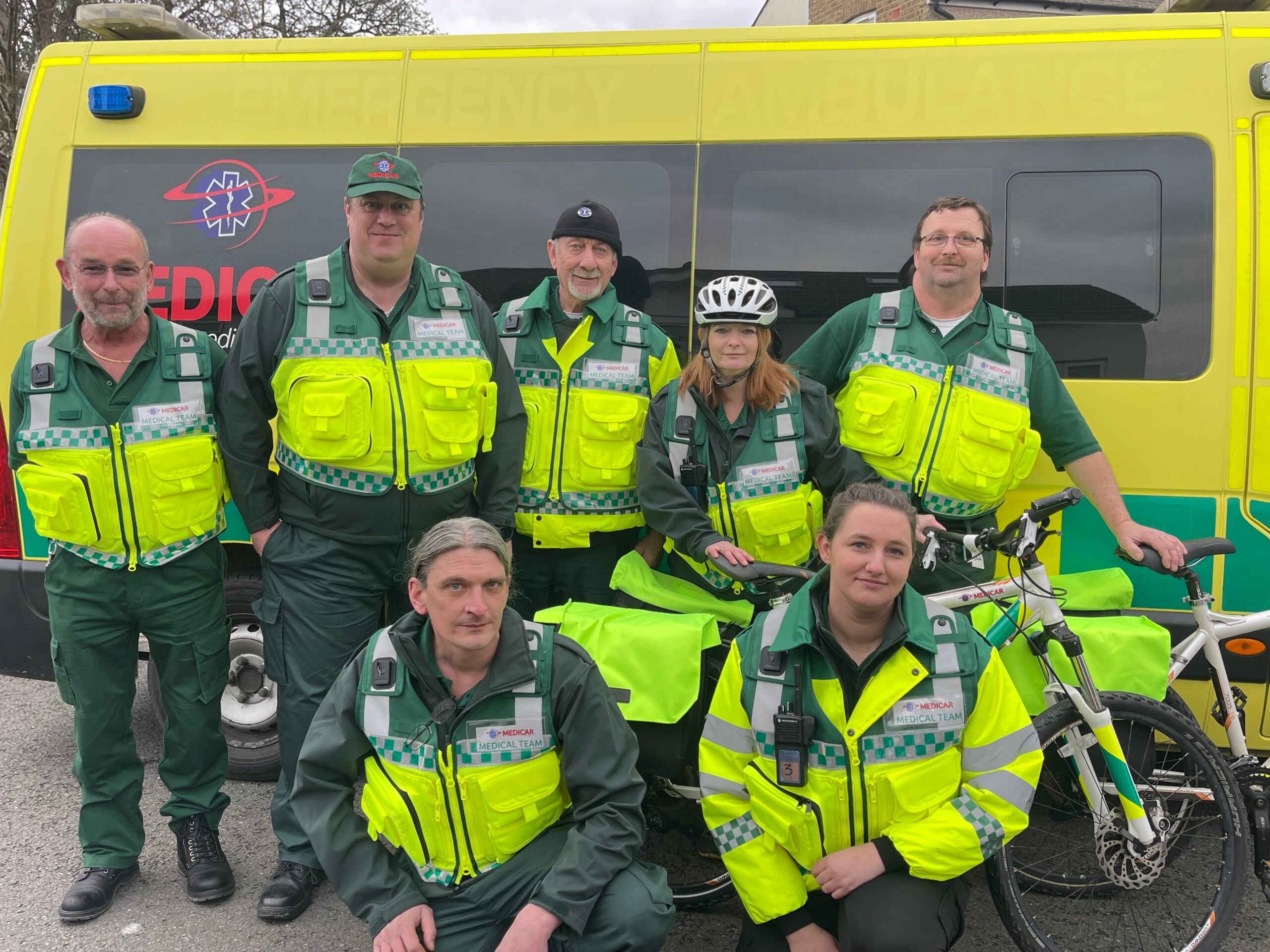 Some of the most common types of medical services for events include:
First aid: This includes providing basic medical care for minor injuries and illnesses.
Emergency medical care: This includes providing more advanced medical care for people who are seriously injured or ill.
Transportation to hospitals: This includes transporting people who need further medical care to hospitals.
Support for people with disabilities or special needs: This can include providing accessible toilets, ramps, and other accommodations for people with disabilities.
It is important to choose a medical services provider that is experienced and qualified to provide the services that you need. Medicar has over 20 years experience in providing medical services for events in the UK.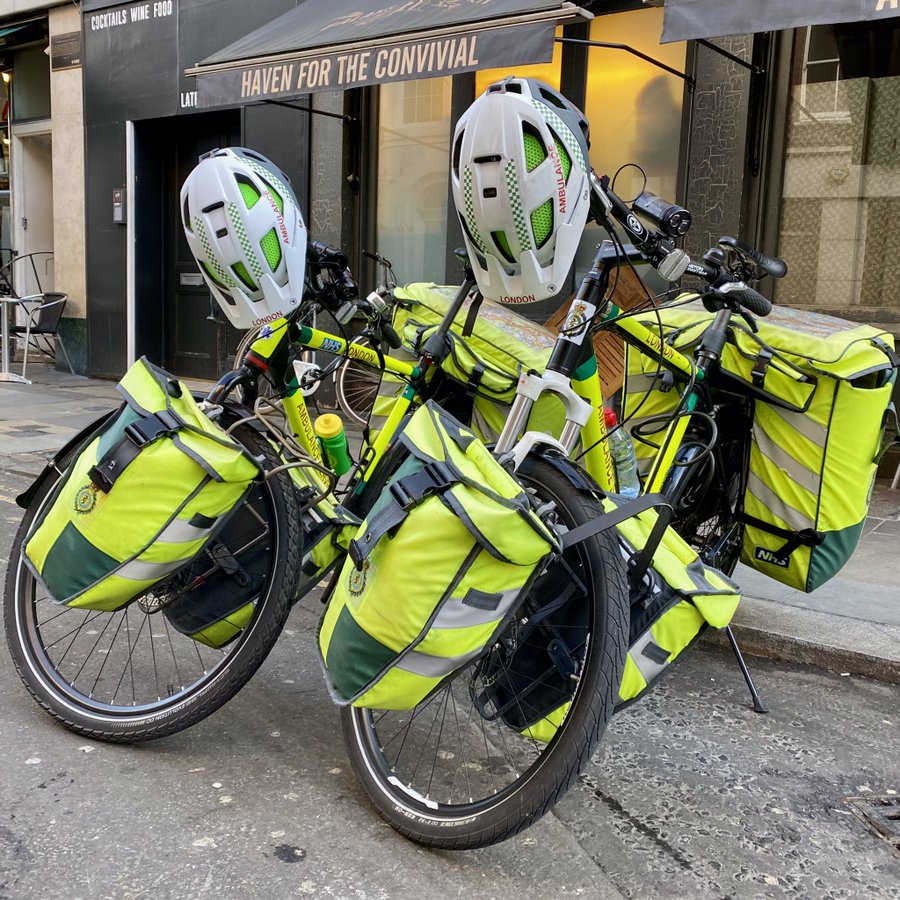 Event Success and Crowd Management
To conform with the Event Management Plan, whilst meeting safety advisory group advice and guidance, we devise a deployment plan designed to meet all parameters of either the Green or Purple Guide in order to comply with public safety at events. 
First Aid cover is an essential part of most indoor and outdoor events. Our First Aiders deploy to events throughout the year and are called to deal with low level, minor injuries, including allergic reactions, heat exhaustion, trips and falls and non-emergency hospital requirements which are dealt with on site by our professional medical teams, avoiding overloading the NHS unnecessarily.
Our medical teams can be supported by our Security Operatives, Crowd Management Stewards and CSAS Accredited Traffic Officers
Think medical services for events: Think Medicar
CONTACT US TO DISCUSS YOUR EVENT MEDICAL REQUIREMENTS
Some Of Our Satisfied Clients
JR
"The service, care and overall friendliness of the team was amazing. Many thanks."

SJ
"Thank you so much to Tom and his team for your services at our Fireworks Event. Thank goodness we booked Medicar! The team you sent were amazing."

RS
"I can't thank you enough for your amazing care/support and getting us back to the UK safely. The reassurance of having your professional expertise by myself was such a relief to get my mum home safely to get the medical care she needs in the UK." RS

DG
"Medicar you were awesome. Annabel and her colleagues were a pleasure to work with and we valued her support at our Christmas Party. The team you provided were professional and very helpful, we are booking you again for next year! Thanks so much and Happy Christmas."

JI
"Absolutely 100% satisfied. Barrie, Don and Tom are superstars and Peter too. In one word, I am so grateful. I'm sure mum is too. Everything went smooth. Couldn't wish for more. Big big thank you. Keep up the good work"

CY
"I would like to pass on my sincere thanks to your wonderful team for their assistance last weekend in Brighton. Nothing was too much effort. With the extreme heat and how busy we were they all coped amazingly , we have had such positive feedback from the public. Choosing the correct medical provider was somewhat of a challenge. However Medicar delivered and went the extra mile. As Chairman of the organisation, I would like to congratulate your team for their efforts during the challenging weekend we all endured."

MR
"Very professional service. Over met my expectations – good service all round. Serviceable vehicle. Very good technician."
JG
"We would like to send our sincere thanks to all at Medicar. We have never booked you before, but how you integrated with us was very reassuring and your presence made us all feel reassured. Glad we could fit your ambulance into our small event footprint and look forward to working with you again next year. Sweetest regards and well wishes to you and your families "

AH
"Great service. Many thanks to Don and Pete for getting us home safely."

AM
"Just a quick note on your medical services. All the guys were great, they no doubt updated you it was quite a busy day with a really good attendance of our students plus the other Universities that also made it to the Events Day. Needless to say they rose to the challenges and were extremely efficient, thoughtful and adapted well to the atmosphere of the day. Thanks to a great team. "

CEP
"Great company to work with."