Emergency Repatriation: Medicar European are specialists in the transfer of patients throughout mainland Europe. From a simple transfer to a high dependency intensive care transfer, we have the clinicians and ambulance vehicles to ensure a safe and comfortable repatriation.
With over 20 years' experience, Medicar European specialise in the repatriation of ill and injured persons by road ambulance back to the UK. We have an outstanding reputation as the trusted choice of numerous organisations and individuals in times of need, including ski resorts, hospitals and international clinics.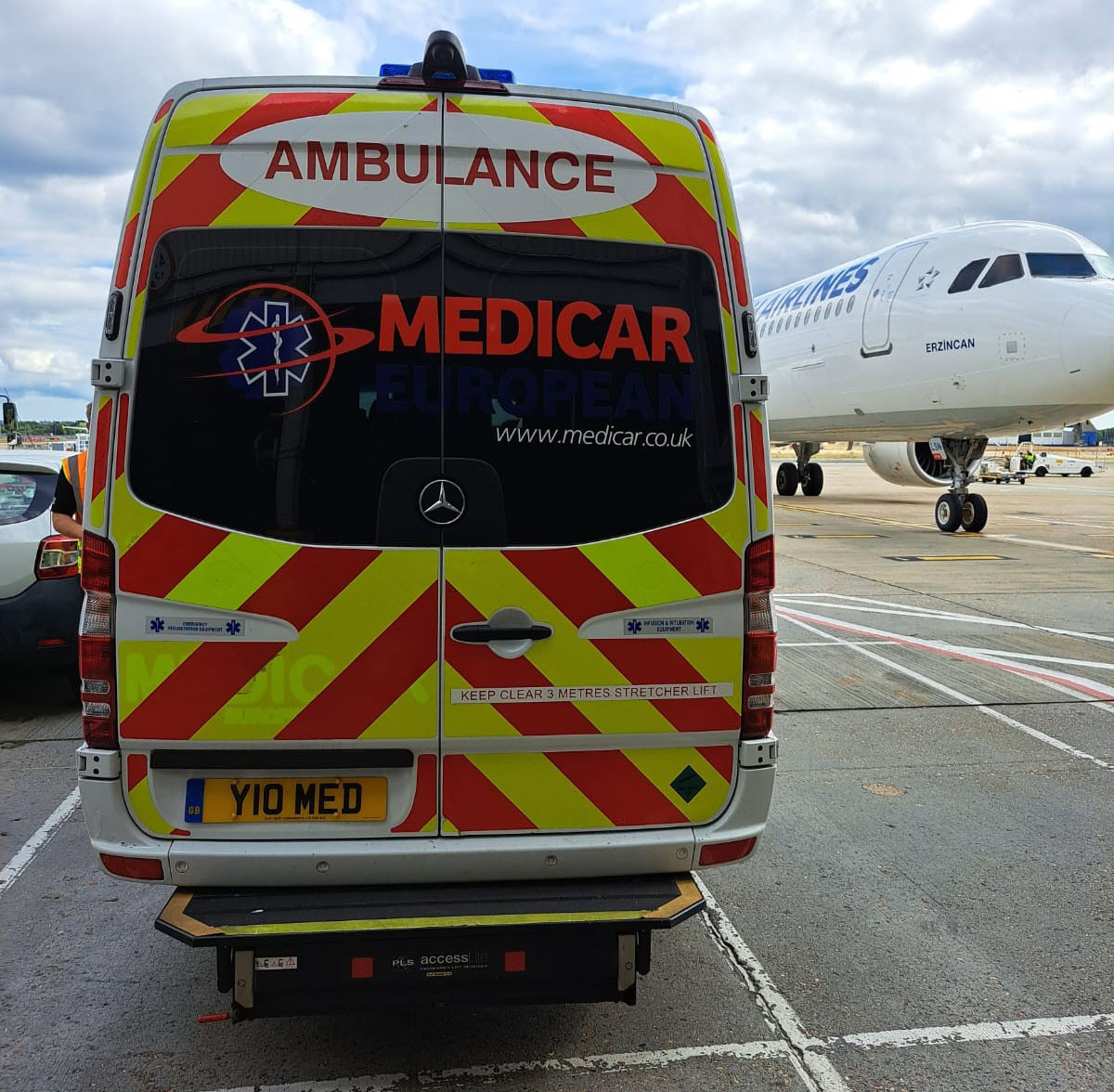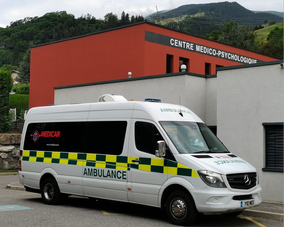 Medicar European has completed thousands of European road ambulance repatriations and UK airport transfers for ill and injured patients, ensuring the safest and most economical repatriation each and every time.
All patient requirements are assessed initially by our Operations Team, who tailor every aspect of the patient's medical, social and cultural requirements, comfort and needs prior to commencement. The Team carefully plan each journey and assist with required documents, hotels to ensure patient specific needs are met.
Transfers may be non-stop, with pre-arranged crew changes, or arrange overnight accommodation as required. In most cases a friend or relative can accompany the patient.
All our ambulances are custom designed and medically equipped specifically to undertake long distance repatriations without compromising patient care, safety and comfort. Our highly skilled and trained staff accompany patients throughout their journey home ensuring all are treated with compassion, kindness, dignity and respect.
Think Emergency Repatriation: Think Medicar European
CONTACT US TO DISCUSS YOUR REPATRIATION REQUIREMENTS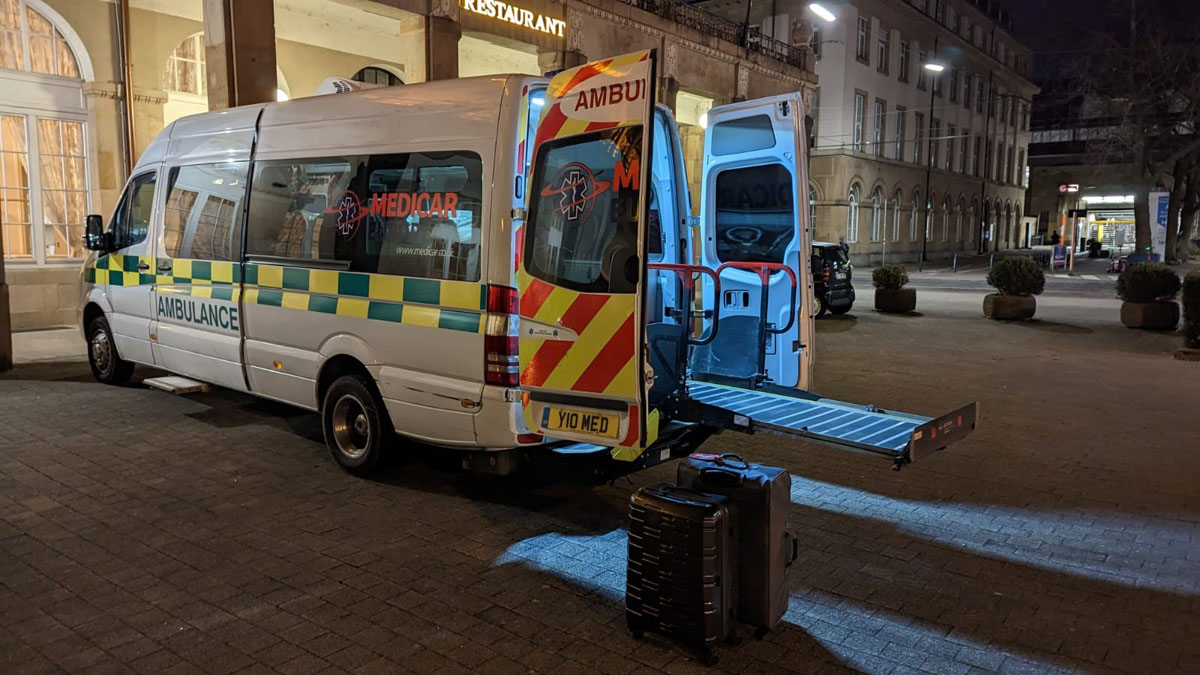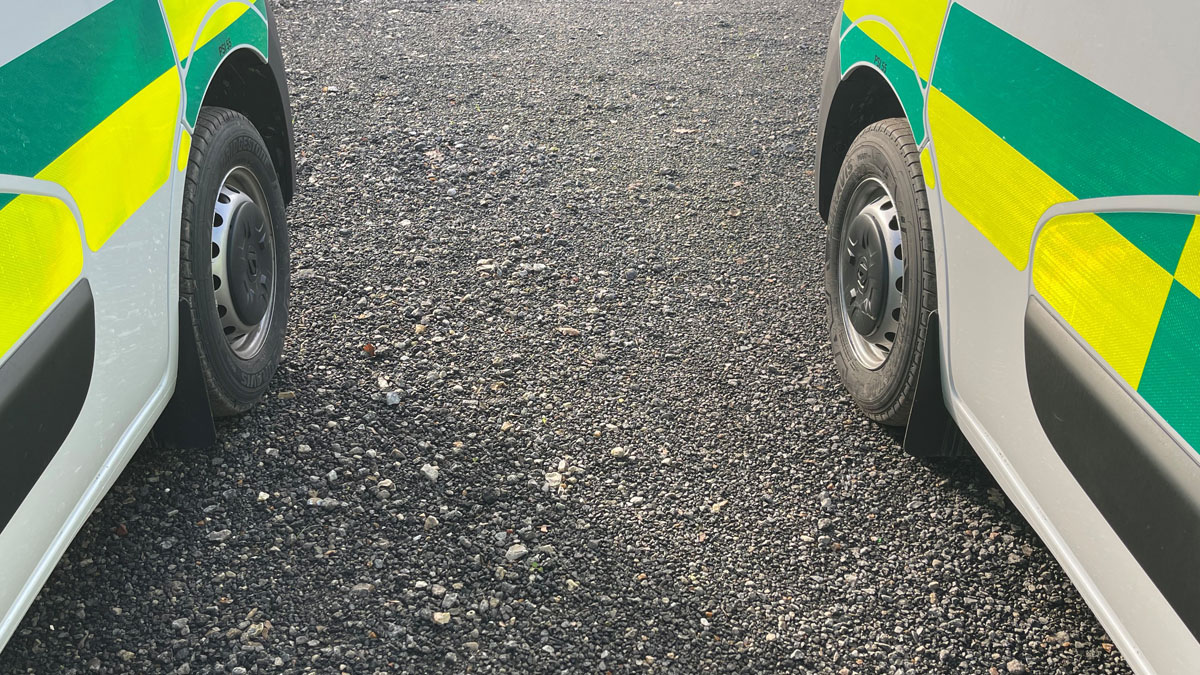 We are proud to have repatriated thousands of patients from various countries throughout Europe.

Some Of Our Satisfied Clients
JR
"The service, care and overall friendliness of the team was amazing. Many thanks."

SJ
"Thank you so much to Tom and his team for your services at our Fireworks Event. Thank goodness we booked Medicar! The team you sent were amazing."

RS
"I can't thank you enough for your amazing care/support and getting us back to the UK safely. The reassurance of having your professional expertise by myself was such a relief to get my mum home safely to get the medical care she needs in the UK." RS

DG
"Medicar you were awesome. Annabel and her colleagues were a pleasure to work with and we valued her support at our Christmas Party. The team you provided were professional and very helpful, we are booking you again for next year! Thanks so much and Happy Christmas."

JI
"Absolutely 100% satisfied. Barrie, Don and Tom are superstars and Peter too. In one word, I am so grateful. I'm sure mum is too. Everything went smooth. Couldn't wish for more. Big big thank you. Keep up the good work"

CY
"I would like to pass on my sincere thanks to your wonderful team for their assistance last weekend in Brighton. Nothing was too much effort. With the extreme heat and how busy we were they all coped amazingly , we have had such positive feedback from the public. Choosing the correct medical provider was somewhat of a challenge. However Medicar delivered and went the extra mile. As Chairman of the organisation, I would like to congratulate your team for their efforts during the challenging weekend we all endured."

MR
"Very professional service. Over met my expectations – good service all round. Serviceable vehicle. Very good technician."
JG
"We would like to send our sincere thanks to all at Medicar. We have never booked you before, but how you integrated with us was very reassuring and your presence made us all feel reassured. Glad we could fit your ambulance into our small event footprint and look forward to working with you again next year. Sweetest regards and well wishes to you and your families "

AH
"Great service. Many thanks to Don and Pete for getting us home safely."

AM
"Just a quick note on your medical services. All the guys were great, they no doubt updated you it was quite a busy day with a really good attendance of our students plus the other Universities that also made it to the Events Day. Needless to say they rose to the challenges and were extremely efficient, thoughtful and adapted well to the atmosphere of the day. Thanks to a great team. "

CEP
"Great company to work with."